Welcome to the Instrumental Music Department!
The Thomas Wootton High School Instrumental Music Department is a comprehensive music program offering 4 bands, 3 orchestras, AP music theory, guitar and pit orchestra.
Thomas S. Wootton High School Marching Band
Group 3A National Champions !!!
Highest score (97.275) of any 3A band @USBands National Competition!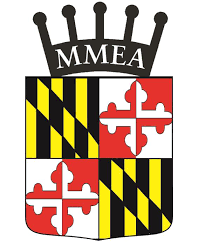 The Wootton High School Instrumental Music Program offers many opportunities for students: Chamber Winds, Symphonic Winds, Wind Ensemble, Marching Band, Pit Orchestra, North Potomac Indoor Guard, and Jazz Band. The Chamber Winds, Symphonic Winds, and Jazz Band consistently earn Superior ratings at the District Band Assessments. In December, the Jazz Band earned All Superiors at the District II Jazz Band Festival and the Chamber Winds, in February, performed at the Maryland Music Educators Annual Conference. At the District II Band Assessment, the Chamber Winds earned straight superiors, with comments such as "Very warm, rich tone from the entire ensemble" and "I really enjoyed hearing you play today." The WHS Band program is distinguished by a high representation in the Montgomery Honors Band and Maryland All State Bands. Students also participate in Solo and Ensemble Performance Assessments as well as the Maryland Classic Youth Orchestra, the Potomac Valley Youth Orchestra, and the American Youth Philharmonic. The Marching Band is a frequent USBands competitor, placing 4th in the Group 4A National Championship in 2019, winning the Group 3A National Championship and Maryland State Marching Band Championship in 2018 and in 2017, and placing 2nd place in the USBands Group 3A National Championship in 2017.  All Marching Band Members participate in the Summer Band Camp
There is ample evidence that the arts help students develop the attitudes, characteristics, and intellectual skills required to participate in today's society and economy. The arts teach self-discipline, reinforce self-esteem, and foster the thinking skills and creativity so valued in the workplace. They teach the importance of teamwork and cooperation. They demonstrate the direct connection between study, hard work, and high levels of achievement.   

National Standards for Arts Education
The Wootton Marching Band placed 4th place @ the U.S. Bands Nationals in Allentown, PA with a score of 92.01.  They also received the coveted...
read more